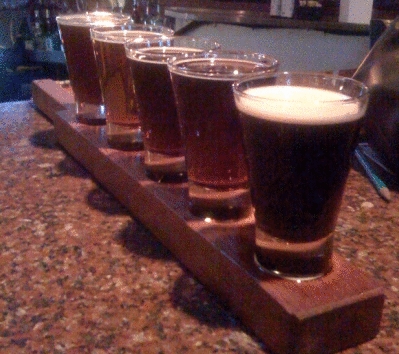 The road to Philly Beer Geek 2011 runs through the Dock Street Brewing Co. Wednesday night with a qualifying round beginning at 7 p.m.
The purpose of the Philly Beer Geek competition is "to identify, exalt and honor Philadelphia beer and the people who craft, celebrate and consume it with enthusiasm and pride," according to the competition website. To get through to the semifinals on May 24 and then the finals during Philly Beer Week on June 9, contestants must first get through a qualifying round like the one Wednesday at Dock Street.
Details about the qualifying rounds are intentionally vague. They could be a beer quizzo, a tasting, classic bar jokes etc. Spectators are welcome and admission is free.
The emcees of Wednesday's festivities are Carolyn Smagalski, the Beer Fox, and Steve Hawk, the Human Growler, who won the 2010 competition.