The University City District (UCD) has announced that they will bring back several popular events this summer, including Baltimore Avenue Dollar Stroll, University City Dining Days, and the 40th Street Summer Series. Here's the UCD sponsored event schedule for Summer 2017 with some more details.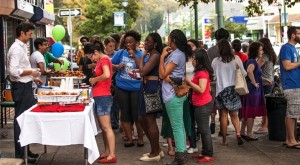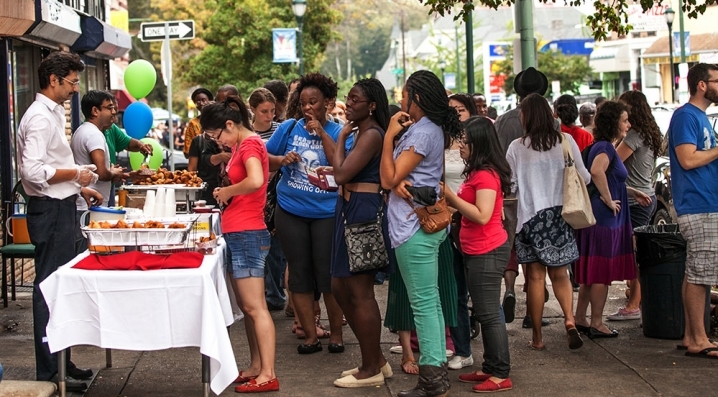 The Baltimore Avenue Dollar Stroll, presented in association with the Baltimore Avenue Business Association (BABA), will be held twice this year – on Thursday, June 15 and Thursday, Sept. 7, both from 5:30-8:30 p.m. As always, neighborhood businesses will present $1 bargains and samples, now between 43rd and 52nd Streets. Stay tuned for more information about each upcoming Dollar Stroll.
University City Dining Days will be held from July 13 through July 23. Now in its 13th year, Dining Days is the "3 courses, 3 prices" promotion at many of the area's most popular dining destinations. Over 30 restaurants will participate in the event this year, including first-timers CO-OP, Dim Sum House, and Clarkville. A kick-off party for the event will take place at The Porch at 30th on Thursday, July 13. Visit the Dining Days website for updates on restaurants, events, and surprises.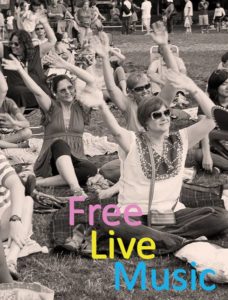 The 40th Street Summer Series, free, family-friendly outdoor concerts – will return on Saturday, May 20 to the green space behind the Walnut Street West Library at 40th and Walnut. Confirmed headliners include Sun Ra Arkestra, Brian Sanders' JUNK, Dan Blacksberg's Heisser Klezmorim, the West Philadelphia Orchestra, and Worldtown Soundsystem. Kids will enjoy jugglers, face-painters, and free ice cream, and there will be other giveaways for both kids and adults. Check out the Summer Series page for more information on dates and performers.
Free outdoor Movies in Clark Park will be back in August and September with the following schedule: Aug. 4 – E.T.; Aug. 11 – La La Land; Aug. 18 – Hidden Figures; Aug. 25 – Moana; Sept. 1 – Fantastic Beasts and Where to Find Them. The event also features food trucks and other entertainment and fun activities, including dance performances, science and space presentations, arts and crafts activities, and more. All film screenings begin at dusk.
Finally, all summer long, UCD will present PECO Performances at The Porch at 30th Street Station (as you may have guessed made possible by PECO). From May through September, a wide array of performers will sing, dance, drum, act, and entertain at weekly lunchtime performances at The Porch. Each week will feature a different group, including Volume Quartet on June 20, Hip Hop Fundamentals on July 13, and the West Philadelphia Orchestra on July 18. The Porch also hosts two trucks for lunch Monday through Friday from 11:30 a.m. to 2 p.m., plus breakfast on Tuesdays and Thursdays from 7 a.m. to 9:30 a.m. More information is available here.