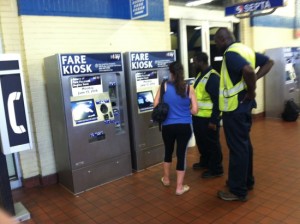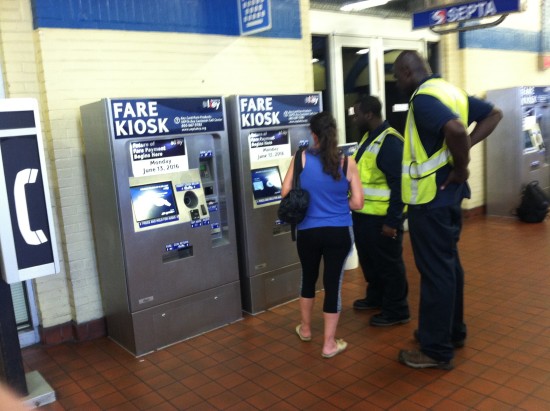 Starting Monday, March 13, SEPTA customers can fully transition to paying for their rides with a Key Card (just tap and go!). SEPTA is expanding the Travel Wallet feature to Market-Frankford Line, Broad Street Line and major bus loop fare kiosks, and riders will be able to purchase a Key Card at fair kiosks and load it with money starting on the following dates at the following Market-Frankford Line stations in West Philly (Note: SEPTA Key Cards and Travel Wallet are already available at 69th Street Transportation Center and 1234 Market Street fare kiosks):
Tuesday, March 14
– 30th Street
– 34th Street
Wednesday, March 15
– 40th Street
– 52nd Street 
Monday, March 20
– 46th Street
– 56th Street
Thursday, March 23
– 60th Street
– 63rd Street
SEPTA Key Card users can load funds (between $10-$250) using cash, debit or credit card. In addition, customers who have tokens can load them onto their Travel Wallet at fare kiosks. The Travel Wallet will automatically deduct single rides at the discounted token rate ($1.80) and process transfers. SEPTA Key Cards can be reloaded at kiosks, online or by calling the Key Customer Service Center at (855) 567-3782.
Weekly and Monthly TransPass users are also moving to Key Cards.
For more information about the SEPTA Key, including a detailed FAQ that is continually updated with new questions from customers, visit: http://www.septa.org/key. Here's also a video about how to purchase and reload a Key Card at a fair kiosk: