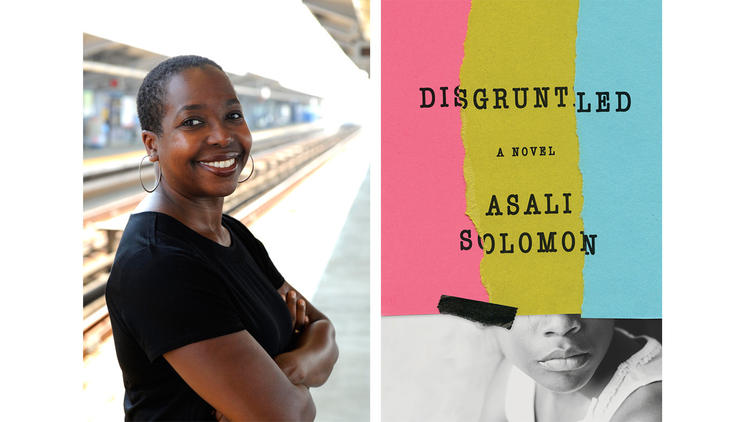 Here's a chance to better understand an African immigrant's experience in West Philly. Asali Solomon will talk about her coming-of-age (in West Philadelphia) novel Disgruntled at the book launch event this Tuesday (Feb. 3) at the Penn Book Center (130 S. 34th St.).
Called a "masterful writer" in a recent review of Disgruntled by the Los Angeles Times (great review), Solomon invites readers into the journey of protagonist Kenya Curtis as she navigates childhood in West Philadelphia. We meet Kenya as a fourth grader at Henry C. Lea School where she tries to fit in but is confronted with her and her family's Afrocentric identity and we follow her through adolescence and onto a private school in the suburbs as she continues to try to figure out her place in the larger scheme of things.
Disgruntled is partly autobiographical. Solomon, an English professor at Haverford College, was born and raised in West Philadelphia. She is also the author of the short story collection Get Down.
The event starts at 6:30 p.m. with a reception, followed by Solomon's talk starting at 7:00 p.m.