Editor's Note: Go West! Craft Fest is this Sunday, Dec. 15, 11 a.m. – 5 p.m. at The Rotunda and not Saturday as it was originally reported in this post. Also, we have received a note from Play On, Philly! that their holiday concert has been postponed until after the New Year. We will keep you posted on a new date.
There are a lot of things happening in West Philly this weekend and we hope that the cold weather won't deter you from checking out local holiday shopping events, music, films, theater, Christmas caroling, and other fun stuff. Our Events Roundup is below. For more events or if you want to submit an event, go to our Events Calendar. Also, don't forget about ongoing events, like Holiday Craft Show and Sale at UC Arts League, and other holiday shopping and giving opportunities. If you need a Christmas tree, check out this post.
Friday, December 13
All day – The Gold Standard Cafe (48th & Baltimore) is donating one third of their total proceeds to Kingsessing library. Your donation will go to serve the library's reading and educational needs.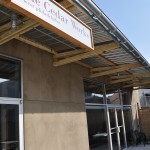 5-10 pm - Neighbors are invited to get together to celebrate the season at The Cedar Works' first Holiday Party and Sale. 14 artists who call The Cedar Works home will be selling their works for holiday gifting.
5-10 pm - This Friday is a special holiday Second Friday on Lancaster Avenue, with festivities spanning from 34th Street all the way up to 41st. Enjoy great music, fine food, and good vibes.
8 pm - Gender Comedy: A Less Stupid Twelfth Night Gay Fantasia opens at Curio Theatre (48th & Baltimore).
Saturday, December 14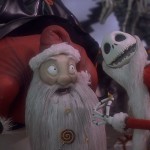 2 pm - International House Philadelphia (37th & Chestnut) invites families for its Family Matinee program, featuring a special holiday screening of The Nightmare Before Christmas. The film is a Halloween-Christmas hybrid and audience favorite. Tickets are $5; free for IHP members.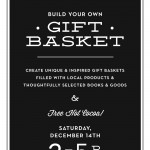 2-5 pm - Neighbors are invited to build their own gift baskets at Milk & Honey Market (45th & Baltimore). Create unique and inspired gift baskets filled with local products and thoughtfully selected books and goods and also enjoy free hot cocoa!
3 pm - University Lutheran Church (3637 Chestnut St) presents harpsichordist Marcia Kravis with her solo program, Dr. John Bull and Company: Music from the Fitzwilliam Virginal Book.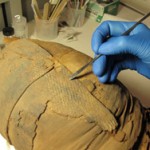 3:30 pm - Stop by Penn Museum (3260 South St) for "Unwrapping the Mummy: Hollywood Fantasies, Egyptian Realities," a presentation by Dr. Stuart Tyson Smith, Chair of Anthropology, University of California, Santa Barbara. Dr. Smith explores some modern myths about mummies, and the fascinating insights that can be gained from studying the "equipment" buried with mummies for the afterlife.
Sunday, December 15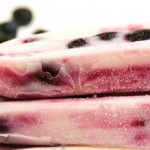 All day – Enjoy delicious organic and locally made popsicles at Lil' Pop Shop before it closes until February 1, 2014.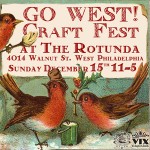 11 am – 5 pm - The winter edition of Go West! Craft Fest is finally here. VIX Emporium boutique and As the Crow Flies & Co. online are teaming up to bring over 40 vendors - local artists, craftspeople and designers - to The Rotunda (40th & Walnut). While shopping, don't miss the opportunity to enjoy frozen treats from Weckerly's Ice Cream and vegetarian-friendly fare from Black Orchid Foods.
5 pm - The Friends of Clark Park invite you to come raise your voice with your neighbors in singing traditional Christmas carols around the Community Christmas tree (Clark Park "B", near 45th & Regent). Refreshments will be served afterwards. This one always seems to work out much better after an Eagles win, so go Birds. For more info call 215-222-2255.