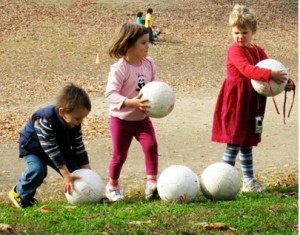 Kids ages 5-11 are invited to register for the Fall season of Clark Park Youth Soccer League (CPYSL). The registration is open until Tuesday, September 6, and all the necessary forms can be downloaded here. If you want your forms to be mailed to you e-mail: clarkparksoccer [at] yahoo.com or call: 215-552-8186.
The Fall season begins Saturday, September 24, and ends Saturday, November 19.
CPYSL needs volunteers to help with the pre-registration data entry work and coaching (no experience is required). For more information visit: www.friendsofclarkpark.org.
The league is also looking for sponsors, local people and businesses alike, to support their program. In exchange your logo will be appear on T-shirts, website and newsletter. The cost is $160/year (two seasons of soccer).