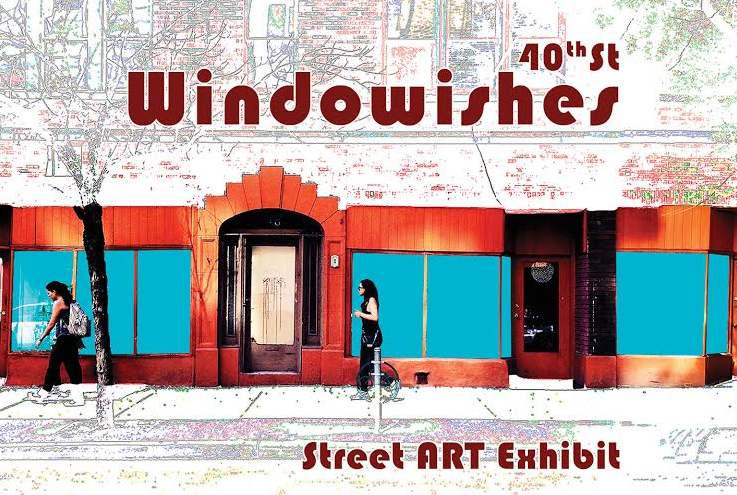 Well-known West Philly based photographer Lori Waselchuk has spent the last couple of years hanging out with block captains, attending block parties and photographing the people that hold streets and neighborhoods together.
You can get an intimate look at the results of that work at two exhibitions that open this Friday. Block Party is an exhibition of Waselchuk's newest work connected with her multimedia project Them That Do.
For Windowishes, Waselchuk teamed up with six block captains for an installation in the storefront display windows on the west side of South 40th Street between Chestnut and Ludlow. Waselchuk and her collaborators – block leaders and captains Lisa Barkely, Mary Campbell, Carol Dubie, Freda Egnal, Elizabeth Waring, and Renée McBride-Williams – installed "a small environment in each of the bay windows inspired by their community stewardship and neighborhood histories," according to Waselchuk.
The result is seven stand-alone exhibits that invite us into the life of a single block. For example, the children of Dubie's block on South 46th Street made flags for her display, "Legends of the Block." Teens from Waring's block of Powelton Avenue helped design and construct a four-foot tree for her display, "Our Trees."
A whole bunch of community organizations came together for this one. Local cabinet maker and carpenter Gordon Richardson of Oberholtzer Custom Cabinetry donated labor, materials and expertise. Community organizations such as the University City Arts League and the Spruce Hill Community Association also supported the project.
So come have a look and celebrate the launch of both exhibits on Friday, Oct. 16 from 5:30 to 8:30 p.m. at the AIRSpace Gallery (4007 Chestnut St.).