Here are a couple of updates from local businesses.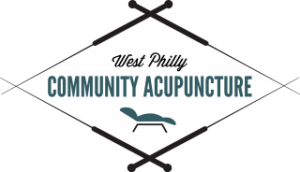 West Philly acupuncture fans rejoice: after a few delays and setbacks West Philly Community Acupuncture is finally opening its doors at 4636 Woodland Ave on Tuesday, Feb. 25, according to owner Sarah Lefkowich. "It's so exciting to be finally accepting appointments," Lefkowich told West Philly Local via e-mail.
A $10 treatment special we told you about earlier is now from Feb. 25 until March 25 and you can schedule it online at www.westphillycommunityacupuncture.com or by phone: 215-222 -2303. WPCA is open Tuesday/Thursday: 3-7 p.m., Wednesday/Friday 9 a.m.-1 p.m., and Saturday: 10 a.m.-2 p.m.
In other news, West Philly's popular coffee shop, Green Line Cafe, has started accepting credit cards at their Baltimore Avenue location. The news prompted some lively discussion on Twitter:
Cash only NO MORE at Baltimore Ave. Bring yr cards! @westphillylocal http://t.co/0Cf7StCXLa

— Green Line Cafe (@GreenLineCafe) February 21, 2014
@WestPhillyLocal @GreenLineCafe woohoo! Welcome to the 20th century everyone, it's gonna be awesome!

— kyle cassidy (@kylecassidy) February 21, 2014
@kylecassidy @WestPhillyLocal … 'bout time…we know! 🙂

— Green Line Cafe (@GreenLineCafe) February 21, 2014
If you want to leave a tip, there's an option of cash or credit card, so no worries.