Add to calendar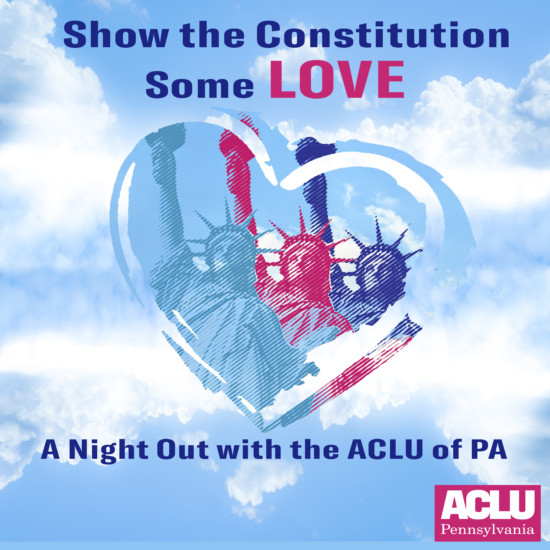 When you combine award-winning journalism, spoken-word poetry, nationally-featured songcraft, civil liberties, and good food and drinks, what do you get?
The third annual Show the Constitution Some Love: A Night Out with the ACLU of Pennsylvania, held on the night of Friday, February 15 at World Cafe Live.
Join us for a celebration of the ongoing fight to protect civil liberties for all. Our program will feature senior investigative Mother Jones journalist, Shane Bauer, as the keynote speaker, and Philadelphia's youth poet laureate, Wes Matthews, The Babel Poetry Collective, singer Nahla Ward, and ACLU-PA Executive Director Reggie Shuford. Heavy hors d'ouevres, beer, wine, and dessert will be served.
Tickets are available here: https://www.aclupa.org/takeaction/events/showlove
3025 Walnut St, Philadelphia, PA 19104, USA