pin Glen Foerd on the Delaware
Add to calendar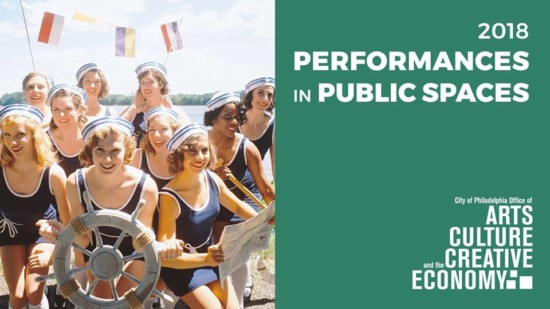 The 2018 season of Performances in Public Spaces presents a FREE concert by The Old City Sweethearts. Known as Philadelphia's premiere vintage dance troupe, the company will present two original performances with live musical accompaniment led by Philadelphia ragtime and jazz artist Brennen Ernst.
The evening will lead off with a flapper-style performance by the Sweethearts, followed by a dance lesson in historical jazz dances including the Charleston, and other vernacular jazz movement. The lesson will be catered to dancers of all experience levels, including beginners. After the lesson, the Sweethearts will open up the dance floor and engage audiences in social dancing, encouraging experienced dancers and new dancers alike to share their moves with each other and fully enjoy an evening of jazz music and jazz dance. The event will conclude with a final performance by the Sweethearts, an original number designed to celebrate the fun of summer!
From June through October, the Office of Arts, Culture and the Creative Economy (OACCE) presents Performances in Public Spaces, a free series of family-friendly, cultural performances in parks and plazas throughout Philadelphia neighborhoods. The series is part of OACCE's Arts in Action initiative that regularly brings quality arts programming to communities across Philadelphia and supports local, creative talent.
5001 Grant Ave, Philadelphia, PA 19114, USA