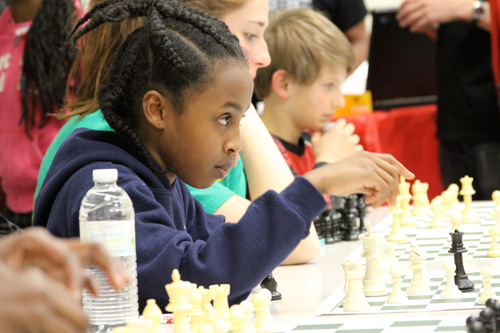 About 40 young chess players gathered at the Lucien E. Blackwell West Philadelphia Regional Library (152 S. 52nd St.) on Saturday to compete in a three-round tournament and to raise interest in the library's chess club.
The library and After School Activities Partnership (ASAP) sponsored the tournament. Players from the Blackwell Library club and others from the club at the Walnut Street West Library took part. The Blackwell club meets every Saturday from 3:30 p.m. to 4:45 p.m. and youth players K-12 are invited to join.
Click on the slideshow below for more photos.