It's summer camp sign-up time already. A West Philly staple, Lavner Camps and Programs, is offering an expanded selection of specialty day camps for kids ages 6 to 15 on the University of Pennsylvania campus.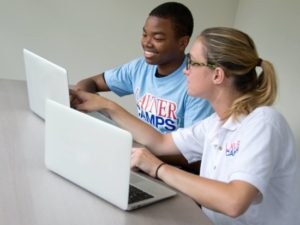 The program, which is accredited by the American Camp Association, has expanded over the last few years and now offers over 35 summer enrichment camps in sports, technology, the arts and education at 12 Philadelphia Metro area locations and 21 locations throughout the United States – in New Jersey, Delaware, New York, Maryland, Washington DC, St. Louis, Nashville and Los Angeles.
One of the first camp locations was the University of Pennsylvania, which hundreds of campers enjoy each summer.
"We started with a tennis camp geared towards junior tennis tournament players. We had lots of top ranked players in Philadelphia, Middle States, and the United States," says Lavner Camps founder and CEO Justin Lavner, who grew up in the Philadelphia area and is a Penn graduate.  Continue Reading