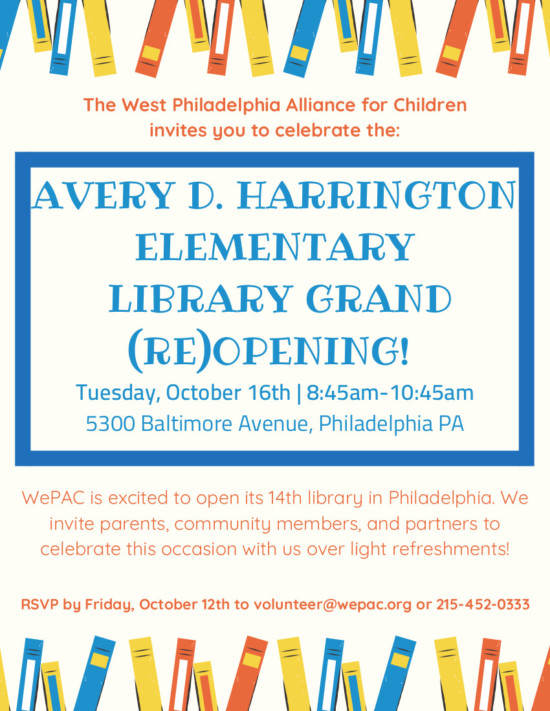 One more public school in Philadelphia will have their library reopened soon thanks to the great work of the West Philadelphia Alliance for Children (WePAC). WePAC is opening its 14th library in the city – at West Philly's Harrington Elementary School located at 53rd and Baltimore.
Parents, community members, and partners are invited to celebrate the reopening of the Harrington Elementary library on Tuesday, Oct. 16 from 8:45-10:45 a.m. at the school. Light refreshments will be provided (see the flier for more info).
WePAC is also looking for community volunteers for its new library program at Harrington. If interested, please contact volunteer@wepac.org for more information. 
Residents can learn more about WePAC's work tonight (Oct. 9), at the monthly meeting of the Spruce Hill Community Association (SHCA) Board. A Community Outreach and Engagement representative from WePAC will be a guest speaker at the meeting, which will be held at the SHCA Center (257 S. 45th St.) beginning at 7:30 p.m.