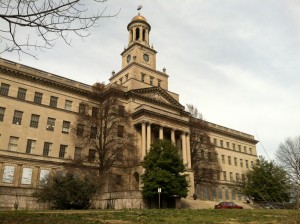 The SHCA monthly board meeting will be held this Tuesday, Sept. 11 at the Spruce Hill Center (257 S. 45th St.). Community members are invited to learn more about the proposal for the development of the Provident Mutual Life Insurance building at 4601 Market Street, which will be presented by Andrew Eisenstein, founder of Iron Stone Real Estate Partners.
After the Kenney administration cancelled plans to relocate Philadelphia police headquarters into the building last year, the city began seeking other potential developers for the 15-acre property. Iron Stone was selected as a developer for the building, and their plan is to transform the building and the surrounding land into a public health campus, according to a recent report by Philly.com.
Iron Stone, a Philadelphia-based developer, will partner with the Public Health Management Corp. health institute on this project.
The meeting will begin at 7:30 p.m.