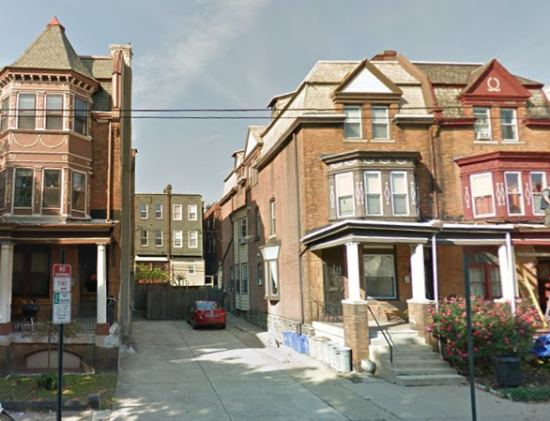 It looks like the empty lot at 224 S. 44th Street sitting between two row homes just south of Walnut will not be empty much longer. A request has been submitted to the City's Zoning Board of Adjustment by the owners to obtain a permit for construction of a four-unit residential building. The new building is being proposed as a semi-detached structure.
The plan for the building was presented to the Spruce Hill Community Association's Zoning Board earlier this week, and will most likely be back before the SCHA Zoning Board at their next meeting in July, according to SCHA Zoning Chair Barry Grossbach. "We are at a preliminary stage on the 44th Street project," he wrote in an e-mail.
We'll keep you posted about the next meeting since community feedback is always welcome on new development projects in Spruce Hill.