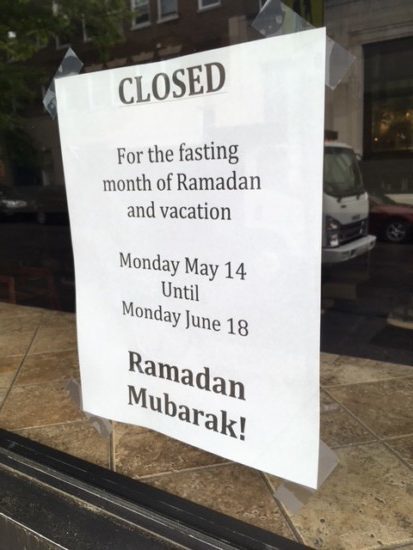 The holy month of Ramadan begins this week, and here's what's happening at two popular Muslim-owned businesses.
Saad's Halal at 45th and Walnut will be closed for a little over a month while the owners take their annual vacation. The restaurant closed its doors on May 14 and will reopen on Monday, June 18, according to a sign posted on the window (see photo).
Manakeesh, the Lebanese cafe and bakery across the street from Saad's, will have special hours until June 16. The restaurant will be closed during the day, but open nightly – from 8 p.m. to 10:30 p.m.. Check out their Facebook page for updates.