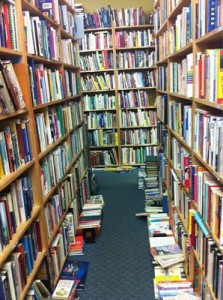 Books make excellent holiday gifts, but instead of going to Amazon to purchase them, consider visiting a local bookstore first. We have several great bookstores in our area that are still somehow holding on despite most folks shopping for books online these days. Some of these stores are having special holiday hours, events and offers this month:
• Bindlestiff Books (4530 Baltimore Ave)
Bindlestiff Books will be open daily through Sunday, Dec. 24, from Noon – 7 p.m., except on Sundays (Noon – 5 p.m.). Gift certificates are back in stock, and special orders received on or before Tuesday, Dec. 19 will be available by Friday, Dec. 22. Bindlestiff Books will also be tabling at an upcoming Benefit for Jewish-Muslim Solidarity Work on Sunday, Dec. 17, 4 – 7 p.m. at Kol Tzedek, Calvary United Methodist Church, 48th and Baltimore. Admission is on a sliding scale $5 to $25, but no one will be turned away. There will be latkes, a potluck dinner, a Bindlestiff book sale, a craft fair, candle lighting, blessings, desserts, a Klezmer concert by the Simcha Band, and dancing.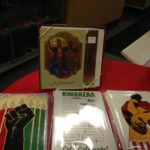 • Hakim's Bookstore & Gift Shop, 210 S. 52nd Street
Hakim's Bookstore has extended holiday hours: From Dec. 11 to Jan. 5, the store will be open Mon thru Fri 1-7 p.m. and Saturdays 11-7 p.m. The store will be open on Christmas eve from 10 a.m. – 4 p.m. Hakim's Bookstore has a great selection of Christmas and Kwanzaa cards, gift items, calendars, and great children's books. Please feel free to call the store with any questions: 215.474.9495.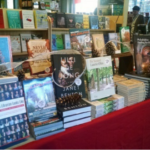 • Penn Book Center, 130 S. 34th Street
This holiday season, Penn Book Center, an independent bookstore founded in 1962, is showcasing Philly talent – from essays to fiction to history to guide books. The store has limited numbers of signed copies available. Check out the store's Holiday Gift Guide here. Spend $50 or more and get a FREE book from the store's Everyman's Library collection, featuring poetry and classic prose.
Also, check out House of Our Own (3920 Spruce Street) and The Last Word Book Shop (220 S. 40th Street).