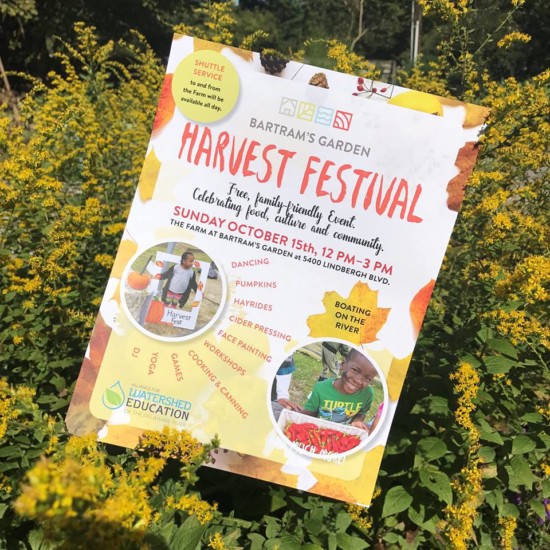 Bartram's Garden is hosting a double feature on Sunday, Oct. 15. The annual Harvest Festival will take place at the Farm from 12 – 3 p.m. The festival's program is packed with fun for the whole family: there will be hayrides, cider pressing, cooking and canning workshops, games of chance and skill, yoga, boating, and much more! All events are free. The event schedule can be found here.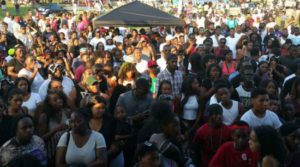 Bartram's Garden is also hosting a free outdoor concert, John Bartram Jawn, as part of the Harvest Fest, featuring musicians and performers with deep connections to Southwest Philadelphia, including Freeway, Recohavoc, and more. The concert is from 11 a.m. – 6 p.m.
Free shuttle bus rides will be provided to and from Bartram's Garden for Southwest Philly residents. Click here for more information and shuttle times.
Bartram's Garden is located at 54th and Lindbergh Blvd. and is accessible by Trolley Route 36. You can also bike to the Garden. There's a free parking lot with bike racks.