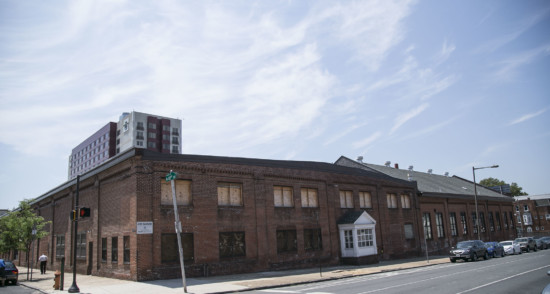 The old two-story brick building at the corner of 41st and Chestnut may soon become home to an Amazon warehouse, according to a recent report by Naked Philly. The approximately 35,000 square feet building with a large parking space was purchased in 2011 by Campus Apartments, but has been sitting vacant since then. Before the purchase, the building had been occupied by Graphic Arts Inc. for decades.
No more information is currently available, like what type of warehouse it will be (general storage or Amazon Fresh grocery delivery service) and when it might open. We'll keep you posted when we have more details.
Just a reminder that Amazon also opened a pickup store on Penn's campus last year.