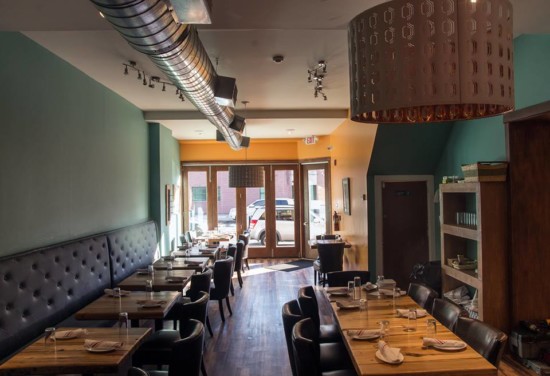 Aksum is among the finer dining options on Baltimore Ave, it's actually one of my favorites to take out-of-towners to when they come to visit. Owner Saba Tedla has held her restaurant to a high standard, plans to continue with her new restaurant, Booker's Restaurant and Bar. The new 2,400-square-foot space opened last month just a few blocks away – on the 5000 block of Baltimore.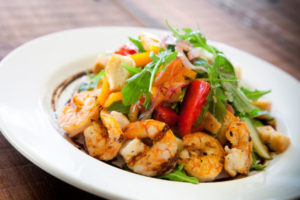 Don't expect the same menu as Aksum. Booker's will offer a more expanded and New American-inspired menu thanks to chef Michael Thomas, who worked previously at Bar Ferdinand in Northern Liberties, Lolita in the Gayborhood, Kraftwork in Fishtown, and Honey's Sit-and-Eat on South Street among other spots.
Booker's menu will offer small items such as fried smelt and local mushrooms, large items such as the vegan terrine and pan-seared trout as well as dessert items such as dolce de leche breaded croquettes. This restaurant will also have a bar with a focus on bourbon mixed cocktails and will also feature a wine selection. There are no plans of offering a wide selection of beer options. Tedla describes the menu as "Old classic dishes that are converted to a modern American style." 
However, Tedla also confirmed that she has approached Dock Street Brewery about installing a tap dedicated to a special collaboration between the brewery and the restaurant; the type of beer is yet to be determined.
Booker's is located at 5021 Baltimore Ave. and is open Sunday through Thursday from 5-11 p.m. and Friday through Saturday 5 p.m. to midnight.
For more information, visit the Booker's website or Facebook page.
– Rana Fayez (Photos courtesy of Booker's)