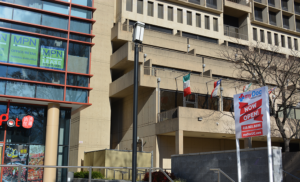 myDoc Urgent Care clinic opened its doors last month at 3717 Chestnut St (next door to the International House). This is the second myDoc Urgent Care location in the city (the other is in Center City).
myDoc Urgent Care is a walk-in-facility that treats common, non-life threatening illnesses and injuries. The clinic offers on-site X-Ray, EKG, lab services, prescription and orthopedic supplies six days a week.
When you are ill or injured, if you can't get a doctors' appointment, or don't have a family physician in town, myDoc Urgent Care is a great option and may save you time and money. 
The clinic is open Monday-Friday 10 a.m.-6 p.m. and Saturday 10 a.m.-3 p.m. No appointment is necessary, walk-ins are welcome, and most major commercial insurances are accepted (NOTE: Medicaid is not accepted at this clinic).
Currently, the clinic is offering the following grand opening promotions:
Free flu shot (insurance is required)
Free medication with a visit (limited to what the clinic stocks on site)
Also, check out this flyer to see what conditions are treated by myDoc physicians:
For more information, visit the myDocUrgent Care website or call 215.921.8294.