Eating healthy on a budget can be a challenge, especially for lower income individuals and families. In an effort to increase the community's accessibility to affordable healthy, local and sustainable foods, Mariposa, the cooperative grocery store located at 49th and Baltimore, has expanded Co+op Basics, an everyday low-price program.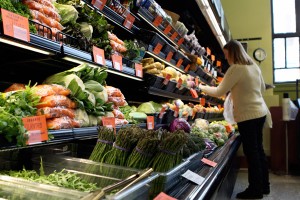 "The Baltimore Avenue corridor has changed significantly over the past decade due to new development and construction, however, the area remains home to lower income communities with little access to fresh produce and nutritious foods," reads a recent statement from Mariposa. "As a staple of West Philadelphia for over 45 years, our mission to provide our community with access to healthy and sustainable foods relies on the affordability of our store."
The Co+op Basics program was first introduced in December 2015. Since then new products appeared on Mariposa's shelves, and the store, which was always known for quality products, but wasn't always affordable, has lowered prices on grocery staples necessary for a balanced diet. Now, shoppers can find everyday low prices on popular grocery and household items, including fresh produce, dairy, meat, bulk, grocery, and wellness products. 
For a full list of Co+op Basics products and other ways to save at Mariposa, visit: www.mariposa.coop/deals.
Mariposa is also inviting members and non-members to come to their store to discuss books on food, social and environmental justice. The upcoming book club is on Monday, Apr. 25, and more information can be found here.
"Eating Healthy on a Tight Budget," a workshop on how to shop on a budget at Mariposa, should start back up within the next few months. More information about it can be found at: www.mariposa.coop/ehtb.