We hope you prepared your spooky costumes because All Hallows' Eve is almost here! Check out our Halloween events roundup (for kids and adults alike) below and we hope you have a lot of fun. Also, the popular local community dance group, Philly Thriller (Facebook page), will be performing again on West Philly streets. Here's a tentative schedule of their performances:
4:30 p.m. – Dress rehearsal on The Rotunda Plaza (40th and Walnut)
5:00 – 5:15 p.m. – Performances at 42nd and Osage
5:30 to 6:45 p.m. – Clark Park performances
Also, there will be some "Catch us on Baltimore Ave" flash mob performances, according to Philly Thriller founder Rashida Holmes.
Friday, Oct 31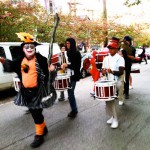 Spruce Hill Tot Parade
45th and Baltimore, 4:30 p.m.
The annual Spruce Hill Tot Parade starts at 4:30 p.m., but assembly will begin at 4 p.m. at 45th and Baltimore. Read more about this year's parade here.
Kids' Halloween Jam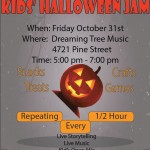 Dreaming Tree Music (4721 Pine Street), 5 – 7 p.m.
While out and about trick-or-treating with your kids, stop by Dreaming Tree Music for some fun, including music, storytelling, games, prizes, snacks, and candy, of course! See more here or email: dreamingtreemusic@gmail.com
Family Halloween Party
The Church of The Holy Apostles and The Mediator, Parish Hall (51st and Spruce), 6:30 – 8:30 p.m.
Children from pre-K to 8 are invited to a family friendly Halloween party. There will be interactive games, food and a Halloween Costume Parade and Contest.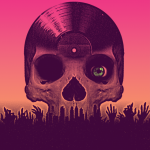 Night of the Philly Dead: Brews and Brains!
International House Philadelphia (37th and Chestnut), 9 p.m. – 2 a.m.
Brew Crew Events and IHP are teaming up to bring the first Halloween craft beer and cocktail party to the Philadelphia region. The event will include a zombie themed dance-party, paying homage to the cult-classic movies, "scary-good" catering by TV Chef Barbie Marshall, craft beer, and themed cocktails included in your cost of admission. $50 general admission & $40 IHP members (if purchased in advance); $20 students. For more information and to buy tickets, visit this page.