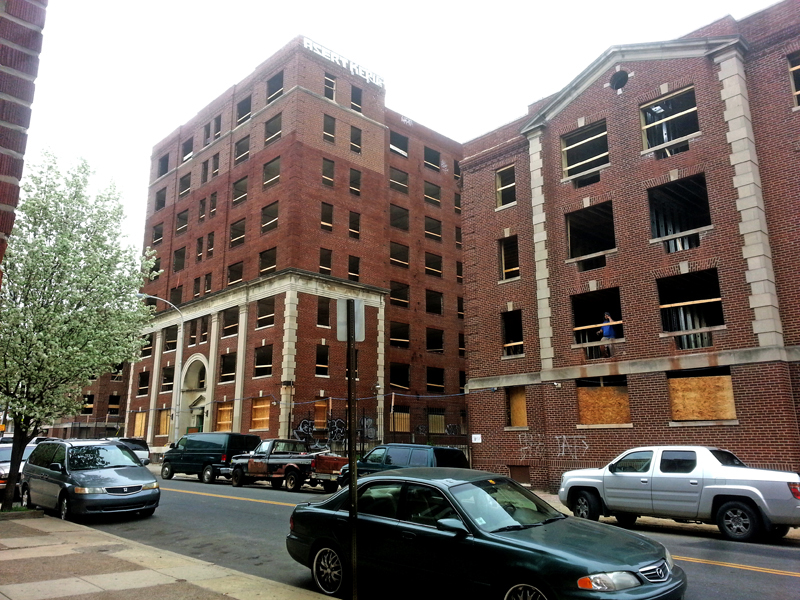 In late 2011, we reported the West Philly-based real estate developers, the Orens Brothers, plan to revitalize the infamous Croydon Building into a seemingly-affordable 127-unit apartment complex. Work on the extensive project is now underway.
The air surrounding the looming 25,875 square-foot structure on 49th Street between Locust and Spruce Streets was heavy with raucous construction clatter when we visited the location Thursday afternoon. According to one worker on site, renovations of the Croydon began four months ago and should last two years, with the two wings hopefully completed by the fall. Representatives from the Orens Brothers could not be reached for comment.
The Orens Brothers bought the Croydon Building in 2011 for $1.75 million, with renovations budgeted at about $10 million. The once homogenous development, built in the early 20th century, became known by squatters as "Paradise City" after it was abandoned in the late 1990s. It was also the site of 2007 murder that resulted from a fight between two squatters. The building had been a focus of community concern for many years.
– Annamarya Scaccia