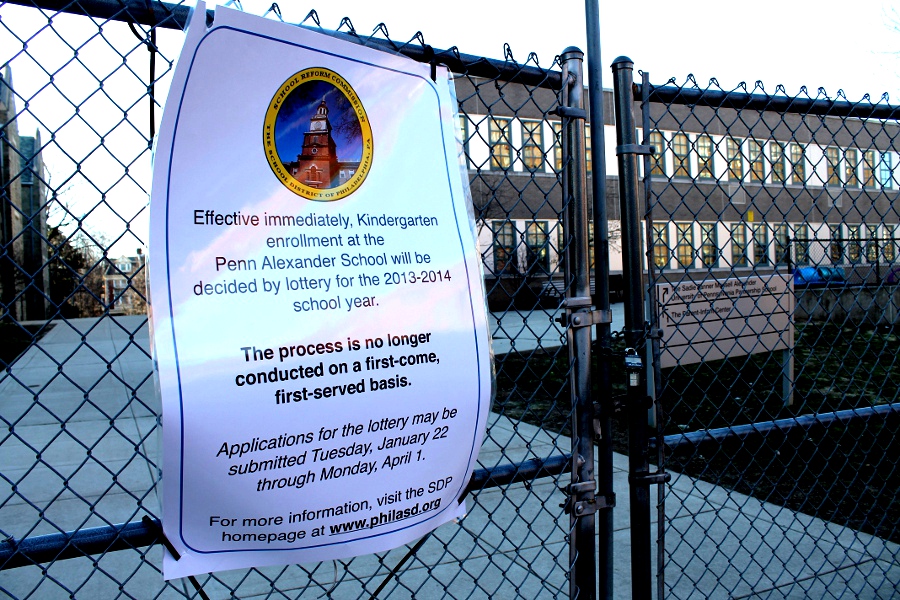 The controversy over kindergarten registration at the Penn Alexander School has moved from "the line" to "the list" and "the lottery."
The School District of Philadelphia announced yesterday that kindergarten registration would move to a lottery system, ending the first-come-first-served process.The lottery will be held in early April.
"In an effort to make this process more efficient and less challenging for parents in the catchment area, the School District of Philadelphia has decided to conduct a lottery to determine kindergarten enrollment for Penn Alexander," Superintendent William Hite wrote in a letter distributed last night to parents in line.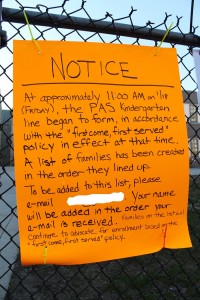 Reactions were mixed from some 70 parents who started lining up yesterday morning, four days before registration was scheduled to begin. Some parents threatened a class-action lawsuit. Others requested that the district honor the list that each parent had signed next to a number indicating their place in line. Still others were relieved by the news.
One person who asked not to be named said that parents' feelings seemed to correspond to their place in line. Those in the front protested the change, sometimes vociferously, while many near the end felt that transitioning to the lottery was a good decision.
A sign posted by parents at the entrance to the school makes note of "the list."
"Families on the list will continue to advocate for enrollment based on the 'first come, first served' policy," the sign reads.
A nearby sign posted by the district reads in bold letters "the process is no longer conducted on a first-come first served basis."
The deadline for lottery registration is April 1 and children with siblings already attending Penn Alexander will not receive preference, according to the district. Penn Alexander currently has 72 kindergarten slots spread over four classes. Some of those spots will be reserved for children with documented special needs and children coming from early intervention programs like Head Start.
Applications for the lottery are available here. For more information call the district's Office of Student Placement at 215-400-4290.