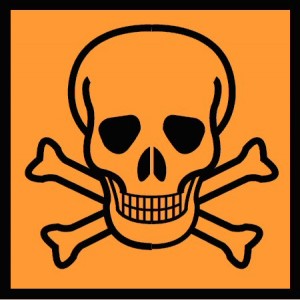 Don't miss this chance to get rid of your old batteries, paints, glue, cleaners, moth balls and other hazardous stuff. The Streets Department is organizing a Household Hazardous Waste Drop-off event this Saturday, May 19, from 9 a.m. to 3 p.m. at the 1st District Highway Yard at 4800 Parkside Avenue (see the map below).
Not sure what qualifies for hazardous waste? Check product labels for any of these key words: TOXIC (pesticides, antifreeze, etc.), FLAMMABLE (gasoline, paint thinner), CORROSIVE (acids, drain cleaner), and REACTIVE (chlorine bleach, pool cleaner). NOTE: Oil-based paints are okay to bring, but Latex paint is not hazardous. Go to this page for the full list of hazardous materials accepted at this drop-off.
You can also bring your old computers and monitors because they contain potentially hazardous elements when disposed of in the trash.
For more information, call 215-686-5560 or visit: www.philadelphiastreets.com.