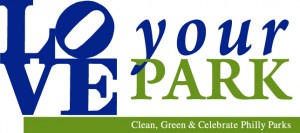 If you remember the days when you played your favorite games in the neighborhood park, come to Clark Park tomorrow after work for the Old School Game Night. Come out to the park from 4 to 7 p.m. to show your stuff in a four-square tournament, make your way through a giant hopscotch court, and play in the signature kickball match happening in The Bowl. And please bring a positive attitude and a drive for fun!
This event is hosted by Philadelphia Parks & Recreation as part of "Love Your Park" week, a citywide celebration of Philadelphia's parks. It is open and encouraged for all ages. Evening activities will be accompanied by DJ Patty-Pat's Back-in-the-Day soundtrack.
Here's the schedule:
4 p.m. – 5:30 p.m.: Hot Potato, Double Dutch, 4-square tournament, Relay Races and more!
6 p.m. – 7 p.m.: Kickball Match (please come between 4 and 5:30 to put your name down for kickball).
Old School Game Night. Tue, May 15, 4 – 7 p.m. Clark Park "B", 43rd & Chester.