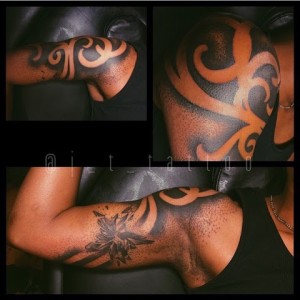 Body-art fans will be happy to learn about a new business coming to Cedar Park. Spirited Tattooing Coalition (Facebook page) will be opening at 49th and Baltimore Ave next week. Shop owner and tattoo artist Jasmine Morrell said she set out to open the shop as the first openly queer and a person of color to open a business like this in the city of Philadelphia.
"I wanted to be able to create a healthy and safe environment around tattooing people's bodies and dismantle the abrasive and sometimes harsh environment that comes with the industry standard," said Morrell.
The mission is to create a safe space where the staff will be trained in tolerance and inclusiveness to battle sexism, racism and homophobia that has been present in the tattooing industry. She completed her apprenticeship in 2004 and has been tattooing ever since. With a little over 10 years of experience, she felt ready to have her own space.
"The industry is dominated by one type of person, it tends to be very male-white-centric. When there are women in the industry or the shop, it's almost like they're being commodified and not being valued as a person. I mean that's a lot of industries. But I think American tattooed culture is bred as this American tough guy attitude. The reality is that it's an art form, it stems from a different culture that does not relate to that," said Morrell.
Spirited Tattooing Coalition began a month-long IndieGoGo crowdfunding campaign in November, but only hit a little over one-third of the fundraising goal. "I'm a first time business owner and it's definitely scary but I've had so much support though, it doesn't feel like I'm doing it completely alone," Morrell said.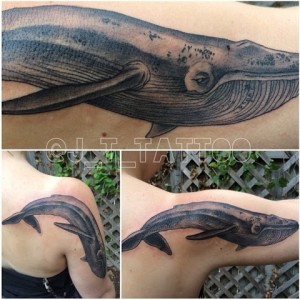 Spirited Tattooing Coalition is located at 4918 Baltimore Ave. The space was previously occupied by the A.M.S. International Market, which closed in June, but has since been transformed into a different type of retail space. The space above will remain a residential apartment space. The current space will not only run as a tattoo shop but also a fine arts gallery, with portion of the floor dedicated to being consignment goods.
Friday, March 13th will mark the official Grand Opening – the shop will be open from noon-9 p.m. Regular business hours will resume the following day: Monday-Saturday noon-9 p.m. The shop will be closed Sunday.
– Rana Fayez