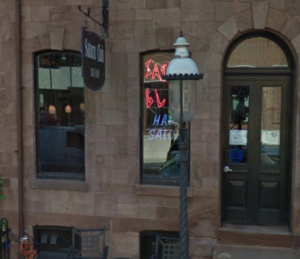 The Saturn Club hair salon opened more than 30 years ago on the 3400 block of Sansom between what is now Federal Donuts and White Dog Cafe. The salon has been a staple of the block, until now. As of June 3, it will close its doors for good, according to the salon's Facebook page.
"We've loved every minute of the last 30+ years and wanted to say thank you for taking this journey with us!" it reads on the salon's Facebook page.
We are hearing that the neighboring White Dog Cafe may take over the space.
Employees of the salon, some of whom have been there since the business started, have been given notice. The salon staff has been working on getting the word out to clients via calls, texts and e-mail.  Continue Reading