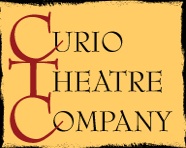 Curio Theatre Company continues its reading series supporting emerging Philadelphia playwrights and invites everyone to tonight's reading of Candy Candy by Chris Davis. The series is co-produced by Philadelphia Dramatists Center.
The peformance is directed by Liam Castellan and features Curio actors: Andrew Carroll, Joel Guerrero, Diana Rodriguez, Kelly Cova, Rachel Gluck, Brendan Norton, and Steve Carpenter. It will be held in the Curio Theatre Company Second Stage at 4740 Baltimore Avenue, starting at 7:30 p.m. Admission is free, and light refreshments will be provided. And here's some information about the play from Curio's website:
"This high octane bilingual comedy follows the televisual fantasies of a young girl named Candy who dreams of escaping her quotidian life in Mexico."
Visit curiotheatre.org for more information.