Ninth graders at The Workshop School, a new city high school that emphasizes a hands-on problem-solving curriculum, have made Antigone their own.
They have been working on a production of the timeless Theban play since February and announced that they will stage the play on Friday, March 27 at the Curio Theatre Company (4740 Baltimore Ave). The production has been student-led from start to finish.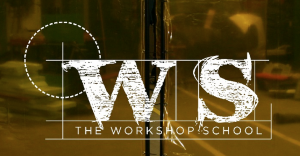 "This project shows how unique and creative we can be and that teenagers can use their great minds to create great things," said 9th grader Casirae Hayward-Gaymon. "We worked really hard and for us being young adults we feel inspired by our work and are excited to show people what we accomplished."
The students have worked on the finer points with theater professionals from Philadelphia Young Playwrights and Curio and have attended some performances to learn more. They divided themselves into five groups to produce the play: Arts Administration, Lighting and Sound, Costume and Makeup, Acting, and Set Design.
"I have never been prouder of a group of students. I think that this play is so powerful because it comes from their lives and their work," said Theater teacher Kathleen Melville.
Two performances are scheduled for Friday; one at 10 a.m. and another at 6 p.m. Tickets are sliding scale: $5 to $10. No tickets will be sold at the door, so to get them you have to contact Helen Rowe at helen.rowe@workshopschool.org to reserve. 
"This performance will help start a tradition of 9th graders doing this project each year in our school," said 9th grader Sadia Upshur.
– Mike Lyons