There will be a couple of great and FREE events today in the area.
• Food in Jars founder and canning expert Marisa McClellan presents a pickling workshop at Walnut Street West Library (40th and Walnut) beginning at 5:30 p.m. Other free events scheduled at Walnut St West Library this month include: May 13, 20 & 27 – Yoga For Kids!; May 16 – Plant Workshop; May 22 & 29 – Vinyasa Yoga for Adults. For more events (through July 14, 2015) and to RSVP, click here.
•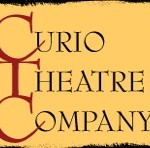 Curio Theatre Company and Philadelphia Dramatists Center (PDC) have partnered for the second year in a row to produce the PDC@Curio Plays In Progress. PDC and Curio will bring two plays to life in professional staged readings, featuring actors from Curio's professional company and directors from Philadlephia's vibrant theatre scene. The first reading, Robin Rodriguez's Flotsam, will be presented tonight, at 7:30 p.m., at Curio (4740 Baltimore Avenue). Flotsam is an eerie drama about a brother, a sister, and a storage unit. It will be directed by Jessica Schwartz (MAD BLOOD & other beauties, Fringe 2014; Modern Playground, Fringe 2013). Admission is free, and light refreshments will be provided. For more details about both readings, visit Curio Theatre's website.