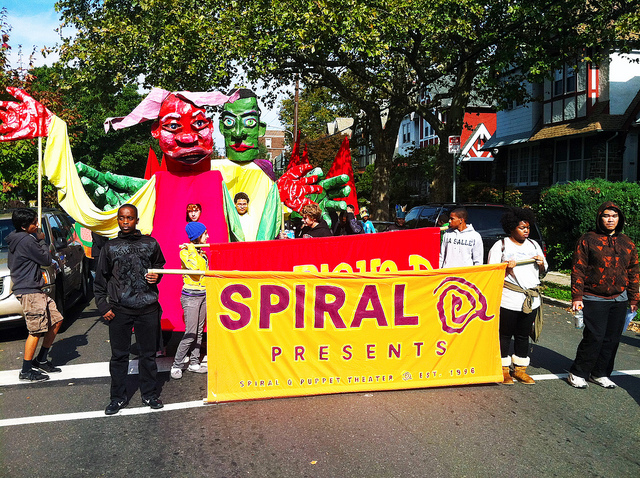 It's hard to imagine West Philly without the Peoplehood Parade. And this year is no exception – the fall tradition of marching with giant puppets along West Philly streets followed by a celebration in Clark Park will return this Saturday (Oct. 21).
The 18th annual Peoplehood Parade, hosted by West Philly's Spiral Q theater and arts organization, will kick off at 1 p.m. outside of the Paul Robeson House (4951 Walnut St). The event celebrates diversity in the city and is also a creative way to express your civic concerns. The event is kid friendly, so bring your children to march with you.
Besides the giant puppets, Peoplehood includes flags, costumes and banners. Everyone is invited to bring their own artwork or carry Spiral Q puppets. The parade is followed by participatory performances and art-making activities in the Clark Park "bowl" around 2 p.m.
Check out the Spiral Q website for more information or if you want to volunteer.