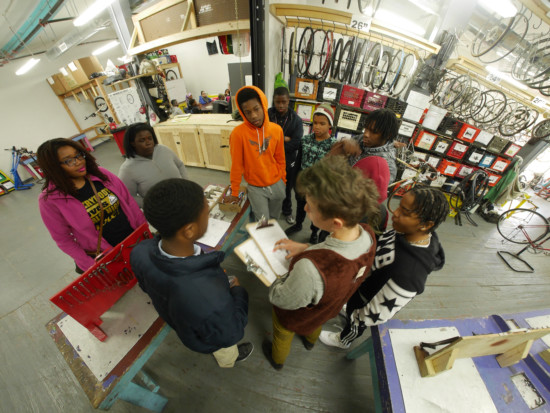 Neighborhood Bike Works, the West Philly youth bike education program, is turning 20 years old and will hold a birthday party and a bike drive on Saturday, Sept. 10.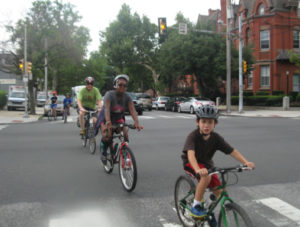 The celebration will be held from 3 – 7 p.m. at NBW's location at 3939 Lancaster Ave. As for birthday gifts, the organization is in need of more used bikes, parts, and accessories and will be ready to take bike donations at the party to benefit their youth bike education programming.
The party will include cool free raffles (extra tickets for donating a bike!); cake, Weckerly's ice cream sandwiches and snacks from Trader Joe's; and Goldsprints (head-to-head stationary bike racing) provided by the Philly Bike Messenger Association.
Check out the event's Facebook page for more info. (Photos courtesy of Neighborhood Bike Works)