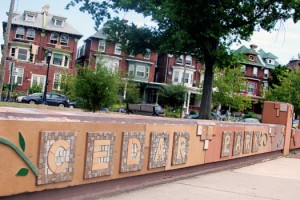 Two big community events are happening in the Cedar Park neighborhood this weekend (April 5-6).
A Spring Clean-up is scheduled for Saturday, from 10 a.m. – 1 p.m. to wake up the gardens at Cedar Park (49th-50th & Baltimore). Lots of volunteers are needed to help with rose bushes and grasses and clean out the garden beds for future mulching and planting. Tools and gloves will be provided. If you have clippers to bring that would be helpful. If you want to join your neighbors this Saturday please RSVP at: https://www.facebook.com/events/686153788112115/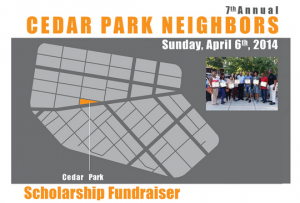 The annual Cedar Park Neighbors Scholarship Fundraiser on will again bring together local residents and businesses in an effort to help neighborhood youth who want to continue their education after graduation from high school. The CPN Scholarship Fundraiser is a great opportunity to mingle with your neighbors, friends and business people and enjoy music by local musicians and food prepared by neighborhood restaurants. Here are more details (from the CPN website):
What: Live music for all ages with West Philly based singer-songwriter Gretchen Elise, beer by Dock Street Brewing Company, wine, and food from Aksum, Fu Wah, The Gold Standard Café, and Dock Street. We'll also have a Silent Auction to include handmade crafts, jewelry, museum tickets, gift certificates to local restaurants, and much more! Children will enjoy kids' music and activities from 4-5 p.m.
When: Sunday, April 6 from 4-6 p.m.
Where: The Cedar Works, 4919 Pentridge Street (South of Baltimore, between 48th & 49th 49th & 50th)
Cost: Tickets are $40 and available online or at the door. Kids under 12 are free. To purchase tickets or make a donation, complete the form on this page.