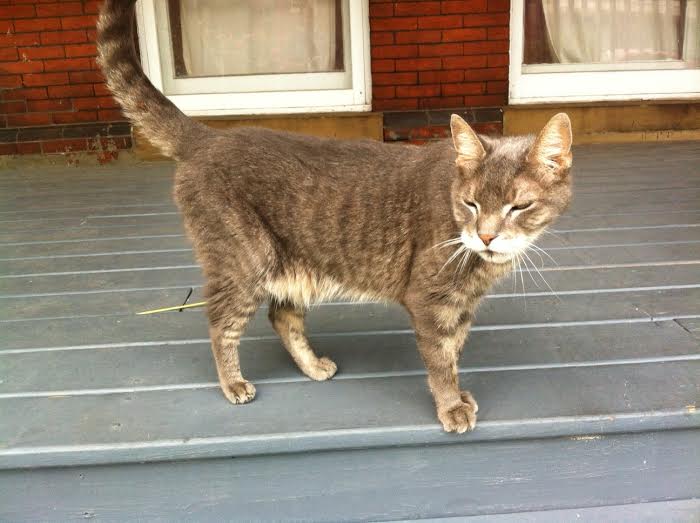 A neighbor found a very friendly grey and white cat a few days ago on her porch at 49th and Chester. The cat is declawed on his front paws and looks to be neutered.
He is pretty big and has two different colored eyes – one green and one mottled brown, which may be due to an injury. He's very thin but was clearly once someone's pet. He is mostly grey with dark grey stripes, a spotted white belly and white muzzle.
The neighbor is concerned that the cat may not survive outdoors without claws.
If you have any information about this cat, please contact Katie at kdericks at gmail dot com