Here are a couple of nice opportunities for local artists and artisans, businesses and non-profit organizations. Vendors are sought for the upcoming West Philly Flea Market (May 30) and West Park Arts Festival (June 13).
Here is more information from the organizers: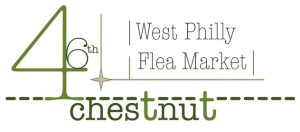 Philadelphia vendors are invited to sell at West Philly Flea Market, held outdoors in the parking lot of West Catholic Prep High School at 46th and Chestnut Streets on May 30, 10 a.m. to 4 p.m. Spaces may be rented for $15 for a single space (16.5' x 14') or $25 for a double space (33' X 14'). Vendors must supply their own tables and displays. To reserve a space, go to http://www.citychurchphilly.com/fleamarket. Vendor registration deadline is May 27. Walk-ins taken as space allows.

Vendors are invited for West Park Arts Festival to be held on Saturday, June 13, 11:00 a.m. – 5:00 p.m. in Fairmount Park at 4021 Parkside Avenue (on the campus of the School of The Future). Arts & Craft vendor spaces are $40, direct sellers and non handmade items – $60.00, corporate vendors – $200 per space, food vendors – $100 per space (food spaces are limited). The festival organizers are looking for culturally diverse food (Chinese, Thai, Mexican, etc.), as well as vegetarian and sweets. For more information or to apply please visit www.westparkcultural.org/westparkartsfest. If you need further assistance, feel free to email info@westparkcultural.org