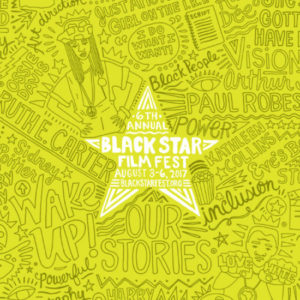 The sixth BlackStar Film Festival, the annual showcase of independent black filmmakers, will take place from Thursday, August 3rd to Sunday, August 6th at venues around West Philly.
This year's venues include the Institute of Contemporary Art, World Cafe Life, Lightbox Film Center, and Pearlstein Gallery of Drexel University as well as Fishtown's Johnny Brenda's.
The event celebrates storytelling traditions of the African diaspora and global indigenous communities through work by black filmmakers.
In addition to feature documentaries and narratives, there will be several sessions featuring short films at the festival. On the opening day (Thursday, Aug. 3) at 3:50 p.m., the Shorts Program will include black enuf*, an "animated documentary exploring racial identity," according to its website.  Continue Reading