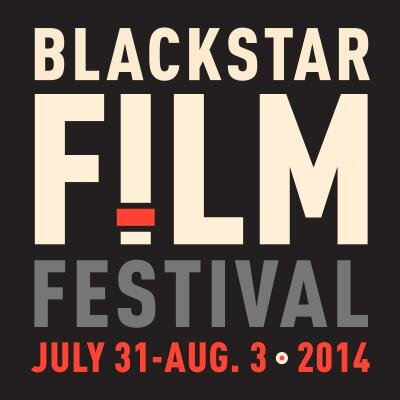 West Philly is lucky to host the BlackStar Film Festival again this year. We sketched out the weekend line-up below. One of the highlights is the debut of They Die By Dawn, featuring Erykah Badu and Michael K. Williams ("Omar" from The Wire). The two main venues are the International House (3701 Chestnut) and Penn's Annenberg School of Communications (3620 Walnut St.).
Click on the links for descriptions and trailers.
Many events are free. Where noted, tickets cost $10 for the general public, $7 for seniors and students and $5 for International House members.
Saturday, Aug. 2
• Forever Young: Coming of Age Shorts • 11:30 a.m. • International House Philadelphia (IHP) • $10/$7/$5
• Troop 491: The Adventures of the Muddy Lions • 1 p.m. • Penn's Annenberg School of Communications (ASC) • Free
• Planet Rock: Hip Hop Shorts • 1:40 p.m. • IHP • $10/$7/$5
• Youth Program Screening • 3 p.m. • ASC • Free
• Book signing – Dismantle: An Anthology of Writing from the VONA/Voices Writing Workshop • Marissa Johnson-Valenzuela and Andrea Wall • Immediately after Youth Program Screening • ASC
• Little White Lie w/Window Dressing Fail • 3:10 p.m. • IHP • Free
• Book signing: (1)ne Drop: Shifting the Lens on Race • Immediately after Little White Lie • IHP
• Panel – The Crossover Between Film and Music • 5 p.m. • IHP • Free
• Culture Strike: Social Justice Shorts • 5:15 p.m. • ASC • Free
• They Die By Dawn • 6:50 p.m. • IHP • $10/$7/$5
• Half a Yellow Sun • 8:30 p.m. • IHP • $10/$7/$5
Sunday, Aug. 3
• Creative Class: Makers Shorts • 11:30 a.m. • IHP • $10/$7/$5
• Evolution of a Criminal • 12:45 p.m. • IHP • $10/$7/$5 (Q and A with Darius Clark Monroe follows)
• Panel – Composing for Film • 3 p.m. • IHP • Free
• Time is Illmatic • 5 p.m. • IHP • $10/$7/$5