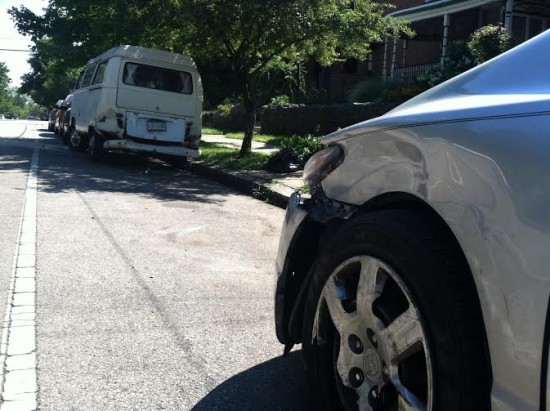 A stolen car with two armed teenagers inside crashed into several parked cars near 48th and Springfield overnight, according to reports. Police say the teens stole the car in South Philadelphia shortly after midnight and drove around in it for a while before they slammed into cars parked along the 4800 block of Springfield Avenue. Police spotted the car earlier in Southwest Philly but decided not to pursue it because they deemed it too dangerous.
"We believe these kids probably don't have a license to drive," Lt. John Walker of the Southwest Detectives Division told NBC News.
After running into the parked cars, the teens fled on foot. One of them reportedly has a head injury. No one else was hurt, according to police. Police found two guns in the stolen vehicle.