Add to calendar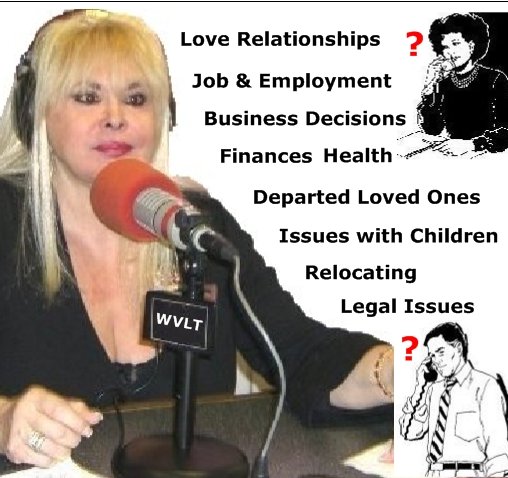 Listeners to the Show can call in from 7 to 8 p.m. with their FREE QUESTION for their concerns.
For details about this Radio Show & the Call–In Phone Number for your FREE QUESTION go to https://www.ValerieMorrison.com
Audience seating is not available at the Radio Studio. Listeners participate only by Listening on their Computer or Radio Station WVLT 92.1 FM.
632 Maurice River Pkwy, Vineland, NJ 08360, USA