Add to calendar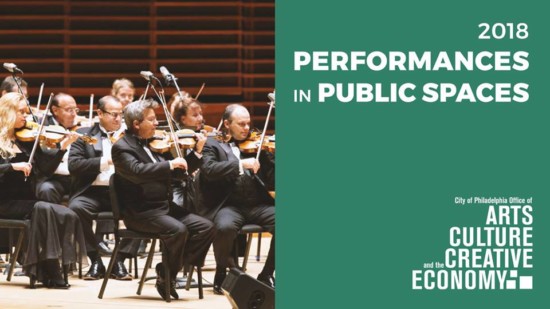 The 2018 season of Performances in Public Spaces presents, Philly POPS. As the largest standalone pops orchestra in the United States, The Philly POPS celebrates American popular music through an expanding repertoire of innovative concert presentations and a robust set of educational and engagement initiatives featuring some of Philadelphia's best musicians.
For this special presentation of Philly POPS in Vernon Park, Germantown, an ensemble of 8 musicians will be led by University of the Arts professors and POPS musicians Matt Gallagher and Ron Kerber. The ensemble will also provide accompaniment for featured vocalists.
Philly POPS will share musical selections with a local connection. Pieces will include "Betcha By Golly, Wow" by the Germantown-based soul group The Stylistics, "Astonishing" from the Broadway adaptation of Little Women by Germantown-born Louisa May Alcott, and "Because the Night" by Patti Smith. By using local connections to build the repertoire, we seek to highlight the surrounding Germantown neighborhood and the many artists that have contributed to its vibrant community.
From June through October, the Office of Arts, Culture and the Creative Economy (OACCE) presents Performances in Public Spaces, a free series of family-friendly, cultural performances in parks and plazas throughout Philadelphia neighborhoods. The series is part of OACCE's Arts in Action initiative that regularly brings quality arts programming to communities across Philadelphia and supports local, creative talent.
Rain Date: September 16, 2018.
Germantown Ave, Philadelphia, PA, USA