Add to calendar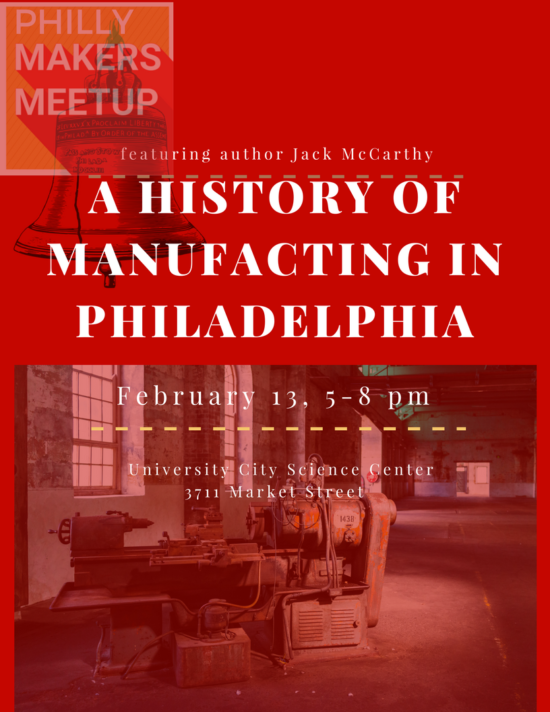 For Makers Meetup #18 we will be featuring Jack McCarthy, author of the fantastic new book: "In the Cradle of Industry & Liberty, A History of Manufacturing in Philadelphia". You'll learn why, in 1906, Philadelphia was recognized as 'the greatest manufacturing city in the world'. And why not regain this illustrious past, with leadership from our modern-day Makers?!
We will also be featuring Joe Witte who will present on behalf of both Bunker Labs as well as his own venture, Kinetic Ceramics.
The program, networking and pizza will kick off at 5:00 with a table-top Showcase featuring the presenting companies as well as other teams. The author will also be signing his books.
The formal presentation will begin promptly at 6:30. The program is free, but space is limited, so sign up now to reserve your seat: www.meetup.com/Makers-Meetup/
3711 Market St, Philadelphia, PA 19104, USA