Add to calendar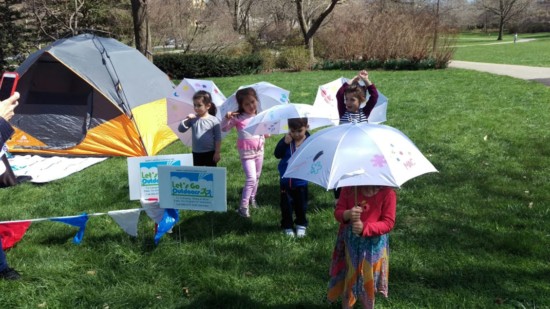 NEW: ADVENTURE! PROGRAMS
**SATURDAYS/SUNDAYS: 10AM-11:30AM, 12:30-2:00PM, or 3:00PM-4:30PM
Umbrella, Snowglobe, Beach Ball, Windchime, Flying Disc and Photo Frames are just a few of the FUN-TASTIC Adventures that Let's Go Outdoors has planned for YOU!
Each 90-minute adventure program includes an item that you might create, definitely decorate, and often play with, during these theme based sessions that we host at Cedar Park.  Your time includes a guided activity, nature walk, exploration, and "fun/dance" time – caregivers included. Created with the curious, energetic, creative, and young (at heart) in mind, these sessions will get you active and engaged while learning about the nature right around us.
COST: $12 per session (discount for 2+ sessions) includes: facilitated fun activities, the DIY/Color-Your-Own adventure theme item, loaner exploration tools, use of dance ribbons or scarves, snack and juice box for kids.
**DATES/THEMES
Saturdays: 6/2 (Backpack), 6/16 (Safari Visor), 6/30 (Kiting), 7/14 (Nature Print), 7/28 (Butterfly/Bugs)
Sundays: 5/27 (Beach Ball), 6/10 (Backpack), 6/24 (Safari Visor), 7/8 (Nature Print), 7/22 (Butterfly/Bugs)
TO REGISTER (REQUIRED): http://www.letsgooutdoors.net/adventure-program.html
FOR INFORMATION: Call 866-878-3595 or email: registration@letsgooutdoors.net
Baltimore Ave & S 49th St, Philadelphia, PA 19143, USA