Add to calendar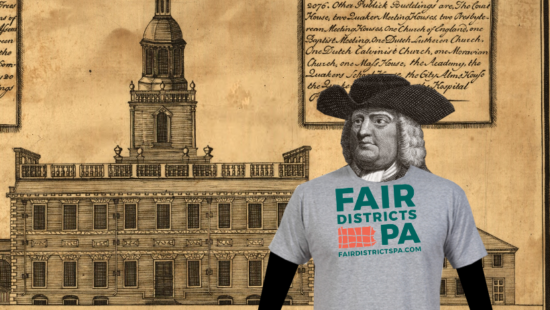 Join us in helping to make 2018 the 'year of democracy' in Pennsylvania. Newcomers are always welcome, but our first meeting of the new year is especially for you! It will feature a short presentation about Fair Districts PA and you'll learn how you can get involved right here in West Philly. Light refreshments. Gerrymandering bingo with prizes. Card-signing for local legislators.
Fair Districts PA is a nonpartisan group of thousands of Pennsylvania residents. We are striving to make every vote count in our state by ending gerrymandering – the practice of legislators creating voting districts to give themselves an unfair advantage. Pennsylvania is one of the most gerrymandered states in the entire country, which hurts voters and communities. We can change this through legislation in Harrisburg and we need your help! 
No need to RSVP, but if you have questions please contact Rebecca Womack at rebeccawomack[at]gmail[dot]com. 
201 S 40th St, Philadelphia, PA 19104, USA