University of the Sciences, Griffith Hall
Add to calendar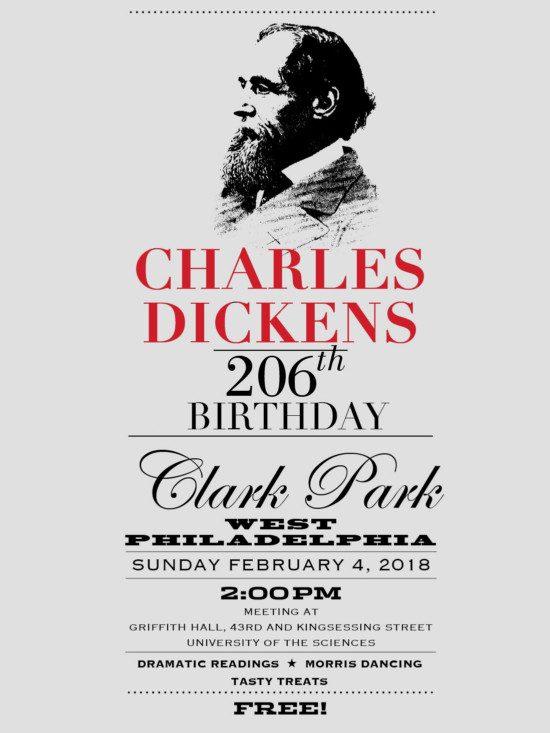 The Friends of Clark Park will host the annual celebration of Charles Dickens birthday on Sunday, February 4, at Griffith Hall of the University of the Sciences, on 43rd street between Woodland Avenue and Kingsessing.
Join us for dramatic readings from Dickens stories and letters, and for music of the era.  Refreshments inspired by Victorian England will also be served, and we will finish the celebration by singing Happy Birthday at the Dickens (and Little Nell) Statue in Clark Park.  The event is free, family friendly, and open to the public.
Come and celebrate with us and you can be back at home watching the Superbowl Pregame Show at least two hours before the kickoff!
600 S 43rd St, Philadelphia, PA 19104, USA