Add to calendar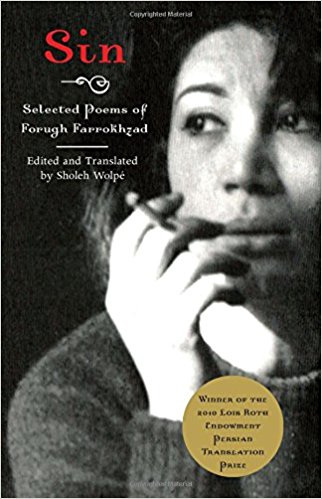 Join us for the next meeting of our new reading group, Books from Banned Lands, which will read contemporary literature (in English translations) from the seven Middle Eastern and North African countries targeted by the "Muslim ban" executive order of January 2017.
For our fourth meeting, we're reading Forough Farrokhzad's award-winning poetry collection Sin, translated by Sholeh Wolpé. We'll continue with books from Sudan, Yemen, and Somalia, finishing the series around the one-year anniversary of the attempted ban. This reading group comes out of a desire to do something, specifically as a bookstore, to resist the dehumanization of refugees, immigrants, Arabs, Arabic-speakers, and Muslims in the United States. All readers are welcome for any and all of the meetings!
The Books from Banned Lands reading group will meet on the third Saturday of every month at 3:00 pm. Future group readings are:
Saturday, November 18: SUDAN Season of Migration to the North, by Tayeb Salih
Saturday, December 16 (earlier for the holidays): SOMALIA Black Mamba Boy, by Nadifa Mohamed
Saturday, January 20 (One year since the Executive Order!): YEMEN Hurma, by Ali Al-Muqri
All books will be available in advance at the Penn Book Center.
130 S 34th St, Philadelphia, PA 19104, USA