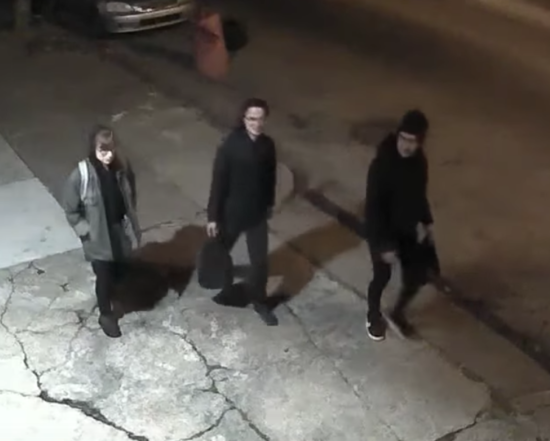 UPDATE: After publishing this post we received information that another Woodland Avenue business, Lil' Pop Shop, located at 46th and Woodland, has also been recently tagged (see photo below). Here's what Lil' Pop Shop owner, Jeanne Chang, writes: "Our window on Woodland Ave was also tagged… Our cameras didn't pick anything up, unfortunately, but it looks like the same color and writing."
Even neophyte taggers know the ultimate rule: Don't write over someone else's work.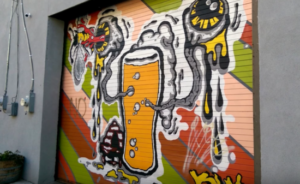 Apparently three amateurs either didn't get that memo or didn't care when they tagged a new YOMI mural commissioned and painted on the front of Philly Homebrew Outlet's storefront near 47th and Woodland. The upside is that these geniuses were caught on video early Friday morning. So a little public shaming is in order.
In a YouTube video entitled "47th St Scum Vandals Taggers Caught On Camera," two taggers are clearly seen from a couple of different angles defacing the mural.  Continue Reading