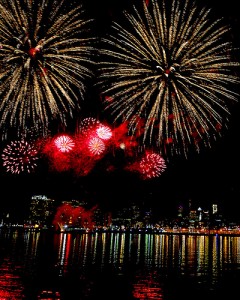 All SEPTA modes of transportation will operate on a Sunday schedule on Tuesday, July 4, but additional service will be added to subway and trolleys at night to accommodate those who are planning to watch the fireworks on the Benjamin Franklin Parkway. The following information may be helpful to West Philly residents:
Market-Frankford Line: A total of ten extra trains will be dispatched starting at 4:30 p.m. to provide service every five minutes. These extra trips will run until 12:30 a.m. to help customers get home after the event. Market-Frankford Line Night Owl buses will replace trains at 12:30 a.m. SEPTA's 15th Street Station provides riders access to and from the Parkway festivities.
Trolleys: Additional trips will be added on Routes 10, 11, 13, 34 and 36 after the fireworks.
More information can be found at septa.org.
Click here for more information about July 4th events and activities in the city (Independence Day Parade, Free Museum Day, Party on the Parkway and more).