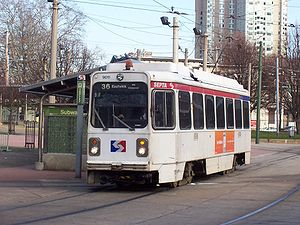 The annual SEPTA trolley tunnel repair and maintenance project, "Trolley Tunnel Blitz" has begun. The tunnel will be closed until Monday, July 20 and all trolleys will be on diversion to 40th and Market Streets where passengers can board the Market-Frankford Line to continue their travel to Center City. No additional fare is required when you switch to/from the Market-Frankford Line.
SEPTA crews will work around the clock during the Blitz to tackle track and power maintenance in the tunnel. This summer the focus will also be on intensive cleaning at all stations.
This is the eight consecutive year SEPTA has held the Trolley Tunnel Blitz. It is usually scheduled during summer months when ridership is traditionally lower.
Regular trolley service through the tunnel is expected to resume at 5 a.m. on Monday, July 20.