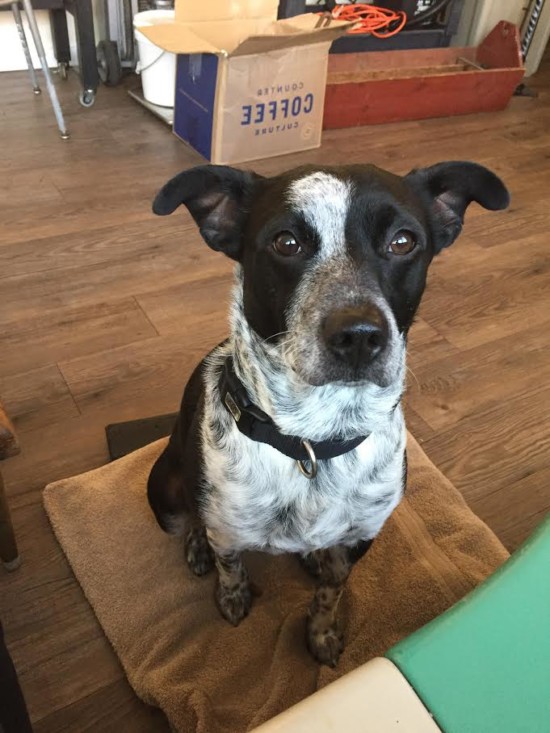 UPDATE (5:25 p.m.): Panda has been found and is back home!
"Panda", a black and white, 43lb, neutered male Australian cattle dog, is missing in West Philadelphia. He was last seen on Jan. 18 at 7:00 p.m. on Chester Ave near the 49th Street Regional Rail station. He's with a stubby tail and has no collar (he slipped out).
He is very shy and will likely run if approached or chased. He may come to you, however, if you get down on a knee and allow him to approach.
Please call Ben at 215.992.2484 if you find this dog.