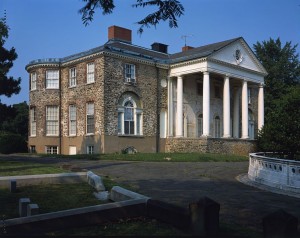 Fall officially began today, and it's probably the best time of year to visit the Woodlands Cemetery and Mansion at 40th and Woodland. The Woodlands has again prepared an exciting program of events for those who want to celebrate this season on the historic grounds, including events for the whole family and runners. Check out the list below. For more information, visit: woodlandsphila.org.
HollyWoodlands: Arsenic & Old Lace
Frank Capra, US, 1944, 118 min., b/w
Friday, Oct. 4
Doors Open at 6:00 p.m.
Film Starts at 7:00 p.m.
Free. Please RSVP here.
Fall Tree Tour: Hidden Gems & Old Favorites
Saturday, Oct. 5
9:00 a.m.
$10; Free for members. Register here.  Continue Reading