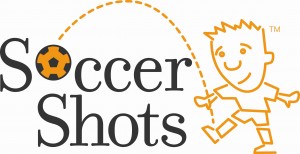 Here's a reminder about a couple of great youth recreation programs held at local parks.
Soccer Shots is starting its fall season of soccer instructions for preschool age kids at Cedar Park (50th and Baltimore) on Saturday, Sept. 12, and there is still room available for children ages 2-5 to participate in the program. Class times are: 9 a.m. – ages 3-4; 9:45 a.m. – age 2; 10:20 a.m. – ages 4-5. Register online here or contact Thomas Rockett for more information: philly@soccershots.org or 267-630-1557.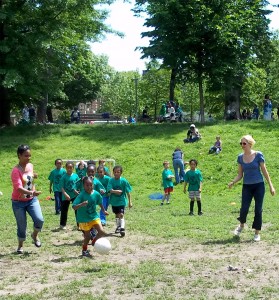 Clark Park Youth Soccer League's fall season begins on Saturday, Oct. 3 (a week later due to the papal visit). This volunteer-run program provides soccer instruction and intramural games for children ages 5-11 on Saturdays at Clark Park (45th and Chester). The program emphasizes enjoying the game of soccer while learning soccer skills. Each 90-minute session includes both skills training and a game. Children are assigned to teams by age: Mornings (10:30-noon): ages 5 to 6.5 and ages 6.5 to 7; afternoons (noon-1:30 pm): ages 8 to 9 and ages 10 to 11. More information and forms are available here. Online registration is coming soon. If you would like to volunteer as a coach, assistant coach or to help with administrative work, please email: clarkparksoccer@yahoo.com.